When it comes to 3D photogrammetry software for drones, there is quite a choice.  There are many 3D mapping software companies, which provide a free version or free evaluation period, allowing you to try the software first before any purchase.  You can then compare the various photogrammetry software packages.
Below, we review with videos, the best photogrammetry software for creating 3D maps and models on the market.
To go with 3D mapping software, there are also providers putting together full aerial mapping solutions, which include the drone, mapping software and even training.
There are other options to rent professional 3D mapping services, if you feel there is no need to own a drone.
Quite a few photogrammetry software companies, also provide hosting in the cloud or data warehousing of your 3D maps and models. Photogrammetry software can create massive files, depending on the number of images and resolution of the images.
The building of 3D maps from images requires a lot of computer processing power and can take ages on an ordinary computer.  Many of the below photogrammetry software companies have the systems in place to backup your 3D maps and models, which is very important.
OK, lets take a look at the top 3D mapping solutions on the market.
Best Photogrammetry Software
Here are the top 12 photogrammetry software for building 3D maps and models using drones on the market. These photogrammetry software solutions work with both ground based and drone aerial images. Below, we review these 3D photogrammetry software solutions.
DroneDeploy 3D mapping mobile app
Pix4D Mapper photogrammetry
DroneDeploy Enterprise 3D Map
AutoDesk ReCap photogrammetry
SimActive Correlator3D™ software
Maps Made Easy orthophoto and 3D models
3DF Zephyr photogrammetry software
Agisoft PhotoScan photogrammetry
PrecisionHawk 3D map software
Open Drone Map photogrammetry
ESRI Drone2Map for ArcGIS
Agisoft Metashape 3D software
3D Mapping Solution Providers
Towards the end of this photogrammetry software post, we review the best drones for 3D map creation, surveying and geographic information systems work, including 3D mapping companies, which provide solutions to complement the photogrammetry software.
SenseFly Aerial Mapping Solutions
WingtraOne Surveying Mapping Solution
DJI GS Pro (Ground Station) software
Arcadis Photogrammetry and 3D Modelling
Before we review the best 3D photogrammetry software and solution providers on the market, lets take a quick look at exactly what is 3D mapping.
What Is 3D Mapping Answered
3D mapping, also known as photogrammetry mapping is the science of making measurements from photographs. The output from photogrammetry software is typically a 3D map, a 3D drawing or a 3D model of some real world object or land mass.
What is GIS Answered
A geographic information system (GIS) is a system designed to capture, store, manipulate, analyze, manage, and present spatial or geographic data.
In general, the term describes any information system, which integrates, stores, edits, analyzes, shares, and displays geographic information. GIS applications are tools, which allow users to create interactive queries (user-created searches), analyze spatial information, edit data in maps, and present the results of all these operations.
Difference Between GIS And Geospacial
There is an increasing trend to use the term geospatial instead of GIS.  What is the difference between geospatial and GIS?  Some people use the terms interchangeably, however, there is a distinct difference between the two.
GIS refers more narrowly to the traditional definition of using layers of geographic data to produce spatial analysis and derivative maps.  Geospatial is more broadly use to refer to all technologies and applications of geographic data.
Types of Photogrammetry
There are two primary types of photogrammetry: aerial and close range.
Aerial Photogrammetry
The process of utilizing a drone or aircraft to produce aerial photography, which can be turned into a 3D model or mapped digitally.
Close Range photogrammetry
Close range photogrammetry is when images are captured using a handheld camera or with a camera mounted to a tripod. The output of this method is not to create topographic maps, but rather to make 3D models of a smaller object.
How To Create 3D Maps And Models 
To create a 3D map of a land mass from aerial photos, a camera is mounted on a drone or aircraft and is usually pointed vertically towards the ground. To create a 3D model of a monument, statue or even a face, the camera is mounted horizontally.
The drone camera will capture hundreds, even thousands of overlapping photos of the ground, structure or model. The photos will overlap each other, with an overlap of 80 to 90%. The 3D map or 3D model is then created using aerial image stitching photogrammetry software.
The drone will fly using autonomous programmed flight paths called waypoints.  To overlap photos of an object or land mass by 80 to 90% would be impossible to complete accurately by pilot navigation.  It is essential to have a drone, which has waypoint navigation technology.
Each photo captured will also have it's GPS coordinates (Geotagging) saved, which also assists to build the 3D map. A geotagged photograph is associated with a geographical location. Usually this is done by assigning at least a latitude and longitude to the image. Other fields may be optionally included such as altitude and compass bearing.
What Is The Output From 3D Maps, Models And GIS
Through the use of drone image stitching photogrammetry software and also lidar mapping, there are various products, which can be extracted from the aerial imagery.  These products include;
Sectors Using 3D Maps And Photogrammetry Software
Here are some of the best uses of aerial 3D mapping.  These sectors benefit massively through having precision 3D maps of their projects.  They also benefit with increased efficiency and reduced costs over using traditional aircraft.
Forestry Management and Planning
Flood Modelling
Pollution Modelling
Mapping and Cartography
Urban Planning
Coastline Management
Transport Planning
Oil and Gas Exploration
Quarries and Minerals (Volumetrics and Exploration)
Archaeology
Cellular Network Planning
You can read further about what photogrammetry is in this article entitled, "Introduction to Photogrammetry and Lidar Mapping Basics".
Another terrific article is the Drone Pilot "Beginners guide to Drone Mapping Software".
Top Photogrammetry Software For 3D Map Generating
Below, you are quick reviews along with videos of the top 3D map photogrammetry software on the market.
DroneDeploy 3D Mapping Mobile App
DroneDeploy is the leading cloud software platform worldwide for drone mapping and 3D modeling.
The DroneDeploy mobile app allows you to fly your drone to make interactive maps and models.  It's very easy to use with both beginners and professionals loving this fast photogrammetry software app.
It works with nearly all DJI drones such as Phantom 3, Phantom 4, Inspire 1 and 2, Mavic Pro, Matrice 100, 200 and 600 models.
To fly your DJI drone autonomously only takes 2 taps of the DroneDeploy software. Then, process the imagery with DroneDeploy to generate high resolution maps and 3D models. You can then analyze, annotate and share your maps with others directly from within the app.
Best of all this DroneDeploy 3D mapping software is free to download and has the following features.
Autonomous flight highlights:
Simple flight planning
Auto-flight and camera settings
Automated pre-flight safety checks
Rotate flight direction
Auto-takeoff, flight and landing
Live stream First Person View (FPV)
Smart auto exposure adjustments
Disable auto-flight and resume control with a single tap
Multi-flight mission support and starting waypoint selection for continued missions
Offline flight capabilities
Custom parameters (altitude, front and side image overlap, camera settings)
Generate and view a low-resolution 2D map as the drone flies (available as part of the Fieldscanner beta)
Ad: Check out this superb DJI Mavic 2 Pro deal on Amazon.
In-field data analysis on any device:
Explore interactive maps
Measure distance, area and volume
Analyze elevation, NDVI and more
Share maps, annotations and messages
Image processing and analysis available on DroneDeploy website:
Upload imagery from your drone's SD card to DroneDeploy to process high resolution 3D maps.
Process ground control points to create high accuracy maps and models.
Export data in the format you need.
You can download the DroneDeploy mobile 3D mapping software from the following locations;
DroneDeploy Mobile 3D Software on Google PlayStore
DroneDeploy Mobile 3D Software on Apple Store
DroneDeploy has done a great job to develop an exceptional surveying app and they offer excellent customer support. This is the definitely one of the best 3D mapping apps if you're serious about orthomosaic, volumetric, 3D and agricultural NDVI surveying.
This first video shows you exactly what you need and how easy it is to begin making 3D maps using the DroneDeploy mobile app.
DroneDeploy Enterprise 3D Map Software
The DroneDeploy Enterprise Mapping software is a fully featured aerial information platform, enabling drone operations at scale.  It allows you to manage a team of drones, with each drone creating 3D photogrammetry maps.  The processing of all the data into 3D maps takes place in the cloud, making it available to teams to collaborate and analyse the data.
Here are some of the DroneDeploy Enterprise features;
Manage Flights – Plan automatic flights, assign to qualified pilots and maintain compliant flight logs.
Process Maps – Grow your program with unlimited cloud-based map processing and storage.
Analysis – Share maps and connect with other tools via the App Market, APIs and exports.
Manage Teams – Track hundreds of pilots and collaborators at a glance via the Admin Panel.
Collaborate Teams – Keep your team and projects on track with high resolution, on demand maps and 3D models, which can be easily shared, assigned, and accessed by hundreds of users on any device.
Easy To Administer – Maintain visibility with the Admin Panel and see where your team has flown, the routes they have mapped and the data they have gathered and analyzed.
Data In Various Formats – Analyze your drone maps and point clouds with your favorite tools and deliver data in the format of your choice such as JPG, TIFF, OBJ, LAS, SHP and DXF
Build Custom Applications – Streamline your workflow by integrating drone data directly into existing software or deploying custom applications to your team from within the DroneDeploy interface.
Pix4D Mapper Photogrammetry Software
Pix4DMapper photogrammetry software allow you to generate professional 3D models and maps from images.  This Pix4Dmapper software turns your images into highly precise, geo-referenced 2D maps and 3D models. The 3D maps are customizable and complement a wide range of applications and software.
This Pix4DMapper Professional photogrammetry software uses images to generate point clouds, digital surface and terrain models, orthomosaics, textured models and more.
Pix4DMapper Key Outputs And Features
Here is just a few of the key outputs and features from the Pix4D photogrammetry mapping software;
Densified 3D Point Cloud – This is a set of 3D points that reconstruct the model. The X,Y,Z position and the color information is stored for each point of the Densified Point Cloud.
Digital Surface And Terrain Model – Get the elevation value of each pixel, with or without above-ground objects, ready for your preferred GIS workflow.
Orthomosaic – A geolocated high-resolution map with each pixel of the original images projected onto the digital surface mode.
Volume Calculation – Accurate volume calculations on a perfect representation of your stockpiles, with fully-adjustable base height.
Contour Lines – A simplified representation of the topography with closed contours displaying the elevation.
3D Textured Model – Triangular mesh with photo realistic texture.
Reflectance Maps – Assess reflectance based on the pixel value in multispectral or thermal imagery.
Index Maps (NDVI, NDRE) – Work with well-known indices such as NDVI and NDRE used by agriculture drones or create custom indices.
Application Maps – Aggregate and visualize the values derived from your index maps.
Thermography – A radiometrically-accurate map with a temperature value of each pixel.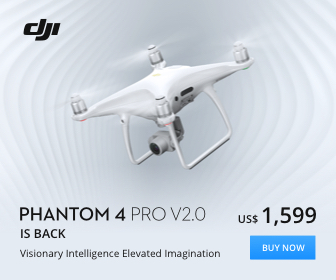 Pix4DMapper Photogrammetry Software Output Formats 
Color point cloud – .las, .laz, .ply, .xyz
Classified point cloud
Ground digital surface model (DSM) – GeoTiff (.tif), .xyz, .las, .laz
Digital terrain model (DTM)/Digital elevation model (DEM) – GeoTiff (.tif)
Ground orthomosaic – GeoTiff (.tif), .kml
Contour lines – .shp, .dxf, .pdf
Facade digital surface model – GeoTiff (.tif)
Facade orthomosaic – GeoTiff (.tif)
3D textured mesh – .ply, .fbx, .dxf, .obj, .pdf
Level-of-detail mesh in .osgb, .slpk
Digitized vectors – .shp
Index maps – GeoTiff (.tif), .shp
Thermal maps – GeoTiff (.tif)
You can view the full Pix4DMapper feature list here.  This really is an outstanding piece of 3D mapping software.   You can start off with a free version of the Pix4DMapper first. Then if you the Pix4DMapper is what you need, then you have a monthly payment plan.
Here is a nice introduction to the Pix4DMapper photogrammetry software.
AutoDesk ReCap Pro & Photo Photogrammetry Software
ReCap stands for Reality Capture and this is what AutoDesk does superbly.  Use ReCap Pro to create 3D models from photographs or laser scans. The final product is a point cloud or mesh ready for CAD and BIM authoring tools.
You can process up to 1,000 photos on the cloud. Then, integrate the ReCap data into your Autodesk portfolio products like AutoCAD Civil 3D and InfraWorks for further design.  You can learn more about the benefits of ReCap Photo here.
Here is a video, which shows you how to process drone photos into 2D and 3D Data with Autodesk ReCap Photo.
SimActive Correlator3D™ Software
SimActive is the developer of Correlator3D™ software. SimActive are a leading developer of photogrammetry software going way back to 2003. The company introduced the first GPU powered AT (Aerial Triangulation) and DSM (Digital Surface Model) generation engines in the industry, enabling multiple fold processing speed increases.
Through continuous innovation and product updates since then, SimActive remains at the forefront of innovation in this industry.
The Correlator3D software is a patented end to end photogrammetry solution for the generation of high quality geospatial data from satellite and aerial imagery, including UAVs.
SimActive Correlator3D™ performs aerial triangulation (AT) and produces;
dense Digital Surface Models (DSM)
Digital Terrain Models (DTM)
Point Clouds
Orthomosaics
3D models
Vectorized 3D features
Powered by GPU technology and multi-core CPUs, Correlator3D™ ensures matchless processing speed to support rapid production of large datasets.
SimActive has been selling Correlator3D™ to leading mapping firms and government organizations around the world, offering cutting-edge photogrammetry software backed by exceptional customer support. For more information, visit SimActive.
Here is a nice short video which shows you how to process imagery using the SimActive Correlator3D software.
Maps Made Easy For 3D Maps
Maps Made Easy process your aerial images into Orthophoto Maps and 3D Models. They also host your maps rather than you having to save and process them locally.
This is how Maps Made Easy works.  Fly any drone or aircraft and capture the aerial images.  Maps Made Easy processing works with images taken from any aerial platform. You capture the images, upload the images to Maps Made Easy.
They will stitch the photos into 3D maps using powerful processing servers and their own 3D photogrammetry software. They also take care of the storage of the data and 3D maps with their hosting solution.
The Maps Made Easy free version is great for small jobs. There is no resolution limits or subscriptions required.
Here is just some of the key outputs from the Maps Made Easy photogrammetry software;
3D model-based stitching – Maps Made Easy use the most cutting edge methods available for creating maps.  Combining multiple looks of an area as an drone flies over, allows the software to create a 3D model from which stunningly accurate orthophoto maps are produced. The textured 3D model can be downloaded and previewed online.
Stockpile Volume Measurement – The Maps Made Easy web based volume measurements make measuring and tracking stockpile volumes quick and easy. There is no expensive software to buy and the measurements can be made directly from your web browser. Volumetric measurements are easily shared with others and are stored to track progress over time.
NDVI Processing – The normalized difference vegetation index (NDVI) is a simple graphical indicator which can be used to analyze remote sensing measurements and assess whether the target being observed contains healthy vegetation or not. Maps Made Easy is the Internet's easiest way to stitch, catalog and annotate NDVI maps.
Multi-visit Management – Multiple geo-referenced visits to the same mapping site can be combined and arranged with the Maps Made Easy drag and drop interface. You can build and quickly view a history for every point on the map.  This feature is especially useful for construction monitoring, agriculture, pipeline documentation and solar array inspection.
Full Online Processing – Map processing is complicated.  It takes a lot of computing horsepower and processor time.  If you were to attempt to do the same processing that Maps Made Easy are doing on their purpose built server, you would likely not have the system resources or not be able to use your computer for hours on end.
Share with iFrame Embed Codes – Any map you create on the site can easily be embedded in your own website or blog.  The service of the imagery is backed by the Maps Made Easy reliable servers and gives you control over when a map is publicly viewable and when it isn't.
You can find the full list of Maps Made Easy guide videos here.  You can also view some Maps Made Easy photogrammetry samples here.
3DF Zephyr Photogrammetry Software
3DFlow also known as 3DF Zephyr allows you to automatically reconstruct 3D models from photos. 3DF Zephyr is the perfect tool to capture reality and it is a complete photogrammetry software package.
3DF Zephyr comes with a user friendly interface and the capability to export in many common 3D formats. This photogrammetry software can even to generate high definition videos, without the need of external tools.
Zephyr Free Trial And Paid Options 
There is various packages available from 3DF Zephyr. Compare the various 3DF Zephyr features here between their free and paid photogrammetry software.
3DF Zephyr Photogrammetry Software Features
With their 3D Mapping software free 14 day trial version, you get the following features;
Works with any camera and drone
Full 3D reconstruction
50 photo limit
Single NVIDIA GPU support
Basic exporting capabilities
Basic editing tools
Mesh Texturing
Mesh Filters, hole filling and photo consistency
Multiple layers support
The various 3DF Zephr paid packages, give you anything from 500 to unlimited photos, basic to advanced editing tools along with full exporting capabilities.
Here is some of the advanced features on the paid package. They include;
Control points and measurements
Laser scan support
GIS, CAD and survey tools
External UV mapping
Batch processing
Point cloud / mesh support
Statistical analysis
Control points, measurements and volumes
Volume projection
Hollow volume computation
Point cloud comparison tool
Shape from silhouette
Orthophoto and orthomosaic
Polyline drawing
Contour lines generation
DEM and multispectral viewer
DEM profile
EXIF GPS coordinates
This video will teach you how to reconstruct 3D models from photos using the 3DF Zephyr photogrammetry software.
Open Drone Map Photogrammetry Software
OpenDroneMap is an open source toolkit for processing aerial drone imagery.
Drones use simple point and shoot cameras, so the images from drones, while from a different perspective, are similar to any pictures taken from point and shoot cameras, which are non-metric imagery.
OpenDroneMap turns those simple images into three dimensional geographic data that can be used in combination with other geographic datasets.
In a word, OpenDroneMap is a tool chain for processing raw UAS imagery to other useful products such as;
Point Clouds
Digital Surface Models
Textured Digital Surface Models
Orthorectified Imagery
Classified Point Clouds (coming soon)
Digital Elevation Models
Now, you will find plenty of Open Drone Map YouTube videos to help you with the installation, configuration and using this aerial drone mapping software.
Here is an introduction video to Open Drone Map.
ESRI Drone2Map For ArcGIS Photogrammetry Software
The ESRI Drone2Map photogrammetry software turns your drone into an enterprise GIS productivity tool, allowing you to create orthomosaics, 3D meshes, and more in minutes.
Drone2Map works with the following ArcGIS products;
How Drone2Map For ArcGIS Works
Drone2Map for ArcGIS streamlines the creation of professional imagery products from drone captured still imagery for visualization and analysis in ArcGIS.
Drone Support – Use the drone and camera which meets your needs and perform in-field image processing to verify the coverage and quality of your imagery collection.
Ground Control – Simplify and streamline your ground control workflow by using Collector for ArcGIS to capture high-accuracy points that are ready for integration into your Drone2Map for ArcGIS project.
Drone2Map Highlights – Automate your image processing routine with the industry's easiest-to-use drone image processing software. In a few clicks, produce stunning 2D and 3D products that your entire enterprise can use for analysis and visualization.
2D Imagery Products
Orthomosaic
Get updated aerial views at the push of a button. Create your own base-maps, perform image analysis and measure features.
Elevation Products
Create topographic models of your project area with highly detailed digital surface models. Model the natural landscape of your project area with digital terrain models and contours.
3D Imagery Products
Visualization
3D textured meshes support modeling, planning, and collaboration on any scale.
Analysis 
3D point clouds enable analysis of natural and built-up features including volumetric measurements, change detection, lines of sight, and obstructions.
Inspection Capabilities
View your assets from all angles with Drone2Map and inspect fixed assets that may be difficult to access. Visualize imagery from multiple points of view.
Here is a introduction to Drone2Map for ArcGIS.
AutoDesk 3D Mapping Software Information
AutoDesk have a vast range of products for creating 3D maps using drones or ground based.  Their other 3D mapping products include;
AutoCAD professional design software for 2D and 3D computer aided design (CAD)
REVIT – Building Information Modelling software to plan, design, construct, and manage buildings and infrastructure
AutoCAD Civil 3D for civil engineering design and construction documentation
AutoCAD Map 3D which is a model based mapping software with access to CAD and GIS data
RECAP is reality capture and 3D scanning software and services
AutoDesk have an excellent web page on 3D mapping software, which covers photogrammetry and gives real world stories and examples on how their 3D mapping software is used.
Agisoft PhotoScan Photogrammetry Software
Agisoft PhotoScan is a standalone software product, which performs photogrammetric processing of digital images and generates 3D spatial data.
It is widely used in GIS applications, cultural heritage documentation and visual effects production as well as for indirect measurements of objects of various scales.
2 Versions of Agisoft PhotoScan – Standard and Professional
The Agisoft PhotoScan professional version has the following features;
Photogrammetric triangulation
Dense point cloud – editing and classification
Digital elevation model – DSM/DTM export
Georeferenced orthomosaic export
Measurements – distances, areas, volumes
Ground control points – high accuracy surveying
Python scripts – customize processing workflow
Multispectral imagery processing
3D model – generation and texturing
4D modeling for dynamic scenes
Panorama stitching
Network processing
Agisoft allow you to have a free 30 day trial and you can compare PhotoScan Standard and Professional versions here.
Agisoft was founded in 2006 as an innovative research company with focus on computer vision technology, through years of intensive R&D work, Agisoft LLC has gained expertise in image processing algorithms, with digital photogrammetry techniques setting the direction for development of applied tools.
Here is an excellent video, which shows you the full workflow starting with the drone flight, capturing the images using the DJI Ground Station software to processing the images using Agisoft PhotoScan.
Agisoft Metashape 3D Software
Agisoft Metashape is a standalone software product which performs photogrammetric processing of digital images and generates 3D spatial data to be used in GIS applications, cultural heritage documentation, and visual effects production as well as for indirect measurements of objects of various scales.
The Agisoft Metashape 3D software is being used in the following industries
Surveying & Mapping – Aerial triangulation for dense point cloud and orthomosaic generation
Mining & Quarrying – Creation of accurate DEMs for volume calculation
Precision Agriculture – Customizable vegetation index calculation, panchromatic, multispectral and thermal imagery support
Archaeology & Documentation – Professional and consumer camera support
Cultural Heritage Preservation – Aerial and oblique imagery support
Game & Video Design – Highly detailed and photo realistic models
Precision Mapper & Viewer Photogrammetry Software
PrecisionMapper works online to automatically processes aerial data into 2D or 3D products.  It features a continuously expanding library of on demand analysis tools, and makes sharing or collaborating very easy.
Here is how this PrecisionMapper photogrammetry software works;
Collect aerial data with your drone
Upload data to your account and process 2D or 3D products
Manage, collaborate, and share data with anyone
Analyze data with a library of on-demand analysis tools
Precision Mapper Key Outputs 
Orthomosaics
3D models
Crop health analysis tools
Volume measurement
Precision Viewer
PrecisionViewer is a desktop software, which allows users to easily view flight path coverage, add ground control points, and attach flight logs and flight bounds to surveys.
3D Mapping Drones, Software And Consultancy
The below 3 products consist of the following;
The DJI GS software works with most of the above photogrammetry software packages.
The SenseFly eBee which is a full 3D mapping solution where you get everything in one full package.
Last of all, we have Arcadis which is an example of an Photogrammetry Consultancy solution, which may be the best option if you don't want to invest in buying a drone or photogrammetry software.
DJI GS Pro Software
DJI GS Pro, also known as Ground Station Pro is an iPad app designed to control or plan automatic flights for DJI drones.  The DJI GS Pro isn't a full photogrammetry software application.
Through its clear, concise interface, complex flight missions can be planned with a few taps. GS Pro will then automatically take pictures at pre-set waypoints, providing the accuracy required for precision mapping.
A virtual fence feature increases safety and ease of use by locking in the drones height and speed within a designated area.
With these features, GS Pro dramatically increases the efficiency of various industrial applications, including but not limited to, aerial imaging, architecture, precision agriculture, electrical inspections, search and rescue, safety control, and more.
GS Pro has the following features;
3D Map Area
Automatically generates efficient flight paths after the user has set their required flight zone and camera parameters. The drone will then follow this route throughout it's mission.  The image data captured during these flights can be input into 3D reconstruction photogrammetry software mentioned above, to generate 3D maps, while the mission can be saved for reuse.
3D Map Points Of Interest
Generate detailed maps of tall structures using 3D Map POI. Simply choose the subject and set a distance between it and the aircraft.
GS Pro will then provide relevant parameters including speed and time required to circuit the structure.
Images captured can be exported into 3D reconstruction software to create accurate 3D models of the entire building.
Tap And Go Waypoint Flight
Set a waypoint path, define waypoint actions, then start flying with a tap.  Up to 99 waypoints are available.
Compatible Drones
GS Pro is compatible with the following DJI aerial platforms and flight controllers:
Phantom 3 Standard, 4k, Advanced, and Professional
Phantom 4 Professional and Advanced
Inspire 1 and Inspire 2
Matrice 100/600/600 Pro/200
A3 And N3 Flight Controllers
Arcadis Photogrammetry and 3D Modelling
The Arcadis Building Information Modelling (BIM) and GIS teams have been leading the way in developing photogrammetry and 3D modelling consultancy services for a range of clients for years now.
Arcadis Design and Consultancy cover engineering, condition survey and documentation, drawing from a diverse range of experience and professional development studies.
At the same time, the Arcadis team is developing its building modelling consultancy to include integrated photogrammetry, laser-scanning, Lidar mapping and 360 photography, all of which will assist with project planning throughout the lifecycle of any scheme.
The team will address project requirements by providing an integrated package combining low-cost survey and modelling techniques, such as photogrammetry, 360 photography, topography survey and GIS with intensive detailed modelling such as laser-scanning and reconstruction through Virtual Reality (VR) to produce the ideal end product.
At an initial level, these processes can help to deliver significant savings thanks to rapid documentation and by removing access constraints for hand surveys, as well as more detailed modelling of existing elements in construction programs.
The end results can be seen through web-based viewers, from which technical drawings such as facades, elevations and plan-drawings can be generated. These can be further geo-referenced to within appropriate tolerances for the project aims.
Best Drones For 3D Mapping
SenseFly eBee Aerial Mapping Solutions
The SenseFly eBee is a fully autonomous and easy to use mapping drone. It is used to capture high resolution aerial photos, then transform these photos into accurate orthomosaics (maps) and 3D models.
The eBee can cover up to 7 square miles (12 km) in a single automated mapping flight, while flights over smaller areas, at lower altitudes, can acquire images with a ground sampling distance of down to 0.6 inches (1.5 cm) per pixel.
The eBee is the easiest to use mapping drone on the market.  You just throw it into the air. It then flies, captures images and lands itself.
The eBee weighs just 700 grams (1.5 lb), vastly minimizing its kinetic energy. SenseFly's cutting edge autopilot manages a wide range of intelligent failsafe behaviors.
The eBee package contains all you need to start mapping: RGB camera, batteries, radio modem and eMotion software. Then, process and analyse the eBee's images using software such as Pix4Dmapper (optional).
Here are some of the key outputs from the eBee 3D mapping drone solution;
Index Maps
3D Point Clouds
Digital Surface Model (DSM)
Contour Lines
Google Maps / Mapbox Tiles
Undistorted Image
SenseFly has a drone solution for all the following industries;
Surveying & Mapping
Mining, Quarries & Aggregates
Engineering & Construction
Agriculture
Environmental Protection
Humanitarian
There is also an specific eBee drone for agriculture mapping.
Below is a terrific introduction to the SenseFly eBee 3D mapping and photogrammetry solution.
WingtraOne 3D Mapping And Surveying Drone
The WingtraOne is a vertical take off and landing drone designed specifically for surveying and 3D map building.
The Vertical Take-Off and Landing (VTOL) capability allows the WingtraOne to ascend and move like a helicopter. For the mapping mission it transitions into forward cruise flight and
matches the endurance and speed of fixed-wing airplanes. In order to land, the WingtraOne switches back to hover flight and descends vertically.
Wingtra One Flight And Camera
The WingtraOne increases precision and survey mission success by carrying a 42 megapixel photogrammetric grade camera and an ultra low distortion lens.
The WingtraOne covers 100 hectares at 0.7 cm per pixel resolution in a single flight or 400 hectares at 3 cm per pixel resolution. This makes WingtraOne missions exception in comparison to other surveying and mapping drones.  The WingtraOne is;
2 times more precise as flights with a 20 MP camera
Cover 10 times more area than multicopters
5 times faster than terrestrial measurements
Wingtra Pilot Software
WingtraPilot is the intuitive user interface to manage WingtraOne's data acquisition process. It includes various ways to plan missions, monitor and revise the mission during flight and inspect the data output in the field.
All aerial images and geo-location information is stored on a single SD card and can be inspected in the field on the WingtraPilot tablet for early quality checks. WingtraPilot offers the ability to geo-reference images of multiple flights at the end of the day to minimize idle time on site.
WingtraOne Compatible Photogrammetry Software
The results are compatible with all major stitching and analysis tools such as Pix4D (recommended), DroneDeploy, PhotoScan and Precision Mapper.
This next video introduces you to the WingtraOne VTOL mapping drone.  It is an absolutely superb drone with state of the art mapping technology.
DJI Drones For 3D Mapping
DJI have just released the Mavic 2 Pro and Mavic 2 Zoom. Both of these new Mavic 2 editions are far superior in every aspect over the Mavic Pro.  They fly longer, with better stabilization and cameras, which will make the ideal for 3D mapping.
At the moment, one of the best drones for 3D mapping is the DJI Phantom 4 Pro.  It has an excellent camera, flies super stable and has lots of intelligent flight modes.  It works with all the top Photogrammetry software highlighted above, such as DroneDeploy Mobile App, Pix4DMapper, Agisoft PhotoScan, Maps Made Easy and Open Drone Map.
You can read more in our DJI Phantom 4 V2 review here. The Phantom 4 Pro has so many intelligent flight modes that we dedicated 1 article to them. You can read and watch videos on all the Phantom 4 Pro Intelligent flight modes here.
All the photogrammetry software above work with DJI drones except for the SenseFly solution, which works with their own eBee fixed wing drone.
The best DJI drones are the Phantom 4, Inspire 2 and Matrice 200 and 600 series for creating 3D models and maps.   The above photogrammetry software will also work with older DJI models such as Phantom 3 and Inspire 1.
Here is a video, which shows you how to create a 3D model using the Phantom 4 pro using the Agisoft PhotoScan modelling software.
This last video is a comparison of 5 different popular photogrammetry software packages.  This should also help you decide which is the best for your work.
Read more terrific drone articles from the below categories;